Stephen L. Sulzer
Mr. Sulzer represents clients in a variety of areas, including firearms law and regulation, medical malpractice, wrongful death, and personal injury litigation, and patent, antitrust, and unfair competition litigation and counseling. He brings Big Law expertise, an extraordinary level of personal commitment, and a track record of success to every matter, large or small.
For three decades, he has been trial counsel in numerous federal court and ITC proceedings, including several of the ITC's most significant Section 337 investigations. He is rated AV Preeminent by Martindale-Hubbell. Mr. Sulzer has also been selected by American Lawyer Media as a Top Rated Lawyer in Intellectual Property and Litigation and as one of Washington DC & Baltimore's Top Rated Lawyers. In addition, Mr. Sulzer is recognized internationally as an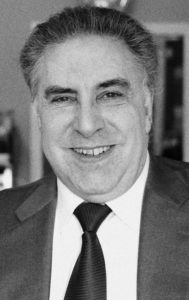 expert in patent licensing and licensing-related antitrust issues. For more than a decade, he taught a graduate-level class on licensing and related antitrust and misuse concerns for the Swiss Federal Institute of Technology.
Mr. Sulzer is often called upon to take over matters in which other lawyers were unable to obtain the client's desired results, and he has a long track record of success in the federal courts and before the ITC. For example, Mr. Sulzer: 
Obtained summary judgment of non-infringement and affirmance before the Federal Circuit on behalf of Toyoda Gosei North America Corp., TG Fluid Systems USA Corp., and A. Raymond, Inc. in Honeywell International, Inc. v. ITT Industries, Inc., 452 F.3d 1312 (Fed. Cir. 2006), a patent infringement action brought by Honeywell relating to electrically conductive fuel filters.
Represented complainant in In re Certain Wire Electrical Discharge Machining Apparatus, ITC Inv. No. 337-TA-290, the first investigation in which the ITC granted a remedy to a foreign owner of a U.S. patent.
Led the successful defense of Chrysler's and Magna's integrated child seat in a series of patent infringement actions, culminating in entry of summary judgment of non-infringement in Hassel v. Chrysler Corp., 43 U.S.P.Q.2d (BNA) 1554 (S.D. Ohio 1997).
Represented DiscoVision Associates in a series of actions to enforce its portfolio of patents on optical disc technology, including successful trial of infringement and validity issues in DiscoVision Associates v. Disc Manufacturing, Inc., 25 F. Supp.2d 301 (D. Del. 1998).
Successfully represented Zurich Insurance Co. in the first litigated bond forfeiture proceeding before the ITC, in Certain Lens-Fitted Film Packages, ITC Inv. No. 337-TA-406.
Mr. Sulzer's IP practice involves diverse technologies, including B2B electronic clearinghouse systems, e-commerce and data encryption, computer network security systems, Internet convergence technology, a wide range of automotive components (e.g., fuel system, vehicle interior, frame reinforcement, and passive restraint system components), industrial laser control systems, robotics, machine tools, medical devices, wireless computer gaming devices, optical disc technology, color electronic pre-press computer and imaging equipment, security system control software, satellite technology, pharmaceuticals, power generation equipment, packaging for pharmaceutical, food, and other consumer products, and paper products. He also has significant experience litigating U.S. design patents.
Mr. Sulzer is also now successfully representing plaintiffs in medical malpractice, wrongful death, and personal injury litigation. His considerable knowledge and understanding of human physiology and medicine and his ability to simplify complex subject matter enable him to litigate and present these cases to judges and juries more effectively than the usual plaintiff's law firm or defense counsel. Mr. Sulzer gives every client's case his individual attention and he will not employ a cookie-cutter or assembly-line approach to your matter. He has also implemented a flexible, client-friendly approach to fee arrangements which increases individual clients' access to the legal system.
Mr. Sulzer is also now recognized for his expertise in firearms law and regulation, particularly in criminal and civil matters involving the defensive use of firearms. He developed and teaches a course on the lawful use of firearms for self-defense in Virginia which has become the gold standard for persons who rely on firearms for personal and home defense. He has also developed and teaches a course on Virginia's constitutionally-flawed red flag law and courses on the lawful use of firearms for self-defense in the District of Columbia and the State of Florida. Like Mr. Sulzer's Virginia law of self-defense course, his Florida and D.C. courses make the complex law of self-defense and its tactical implications readily understandable to the lay person. These courses are available for purchase at the National Firearms Law Institute's web site, i.e.:  nationalfirearmslaw.com.
Mr. Sulzer also represents individual clients, firearms manufacturers, and firearms retailers in Second Amendment challenges to state and federal gun control laws and in regulatory disputes involving federal and state firearms regulations. Most recently, for example, he has successfully represented clients seeking to: (i) reverse the District of Columbia's refusal to issue a concealed carry permit; and (ii) obtain restoration of the right to keep and bear arms in Virginia.
In recognition of his expertise, Mr. Sulzer has been named as a referral attorney by the Armed Citizens Legal Defense Network, Inc. and as an emergency response team attorney by the United States Concealed Carry Association.
Mr. Sulzer has more nearly 30 years of experience in the shooting sports and is an NRA certified firearms instructor.
He obtained his J.D. from Emory University School of Law in 1980 and was on the Emory Law Journal's Board of Editors. He obtained a B.A. from Northwestern University in 1977.